I thought it would be nice to start sharing some memories on the blog. A lot has been documented here on Prettygreentea over the years. I think it's important to go through old photos, share stories with new friends and just refresh your memory.
Although I'm not at Glastonbury this year I hold some very fond memories of my times there. I stumbled across some fantastic bands, ate a lot of good food with friends and did a lot of walking to find the hidden parts of this magical festival. The photos from this post are from 2007-09..I think. I hope to go again and will try for tickets this year.
Glastonbury top tip: Walk as far as you can and don't stick to the main stages.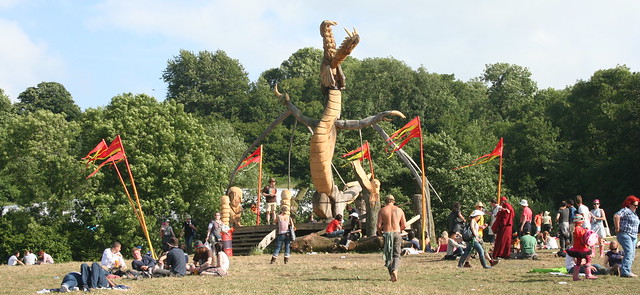 If you've been to Glastonbury 2014 I'd love to hear about your favourite bits.