So today I was applying for jobs – thats a lie, I was researching jobs to maybe apply for…i printed off some info about a few jobs and began to read. I then remembered that I needed to call up the camera people about my lovely camera – I have a nice little bill to pay of £150 … So from "Error 99″ to " You have sand in your scamera so we have to clean it" my heart became a little soft and sad ! You see, my xbox, laptop and camera are now all broke. If I was careless with my electronics then maybe I could understand…but my camera is well looked after I think. Yes , it has been all over on my travels with me but Grrr Oh well I became annoyed and I still am. The job descriptions are sitting to my right, i have fresh black coffee and I have been looking at quite a wondrous website/livejournal site !
Let me tell you about Lucy Knisley and her website Stop Paying Attention !
I came across it by chance, Im not even sure how If i am totally honest with you , but here is what caught my eye :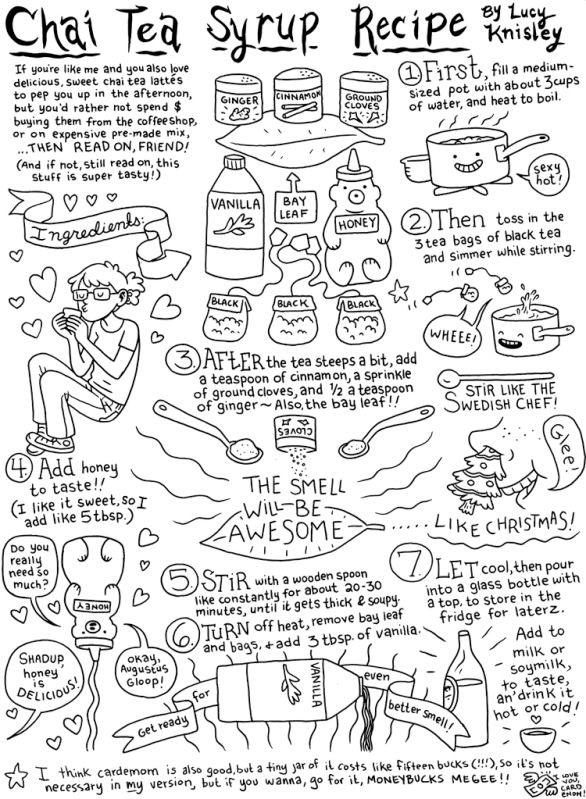 Delightful illustrations and what a yummy sounding Chai Tea – I must try this ! ( This was on her livejournal page)
I then found myself on her website – With these pretty illustraions and being a fan of comics (Lucy's really are quite fun ) I decided this new find was one I must share with you !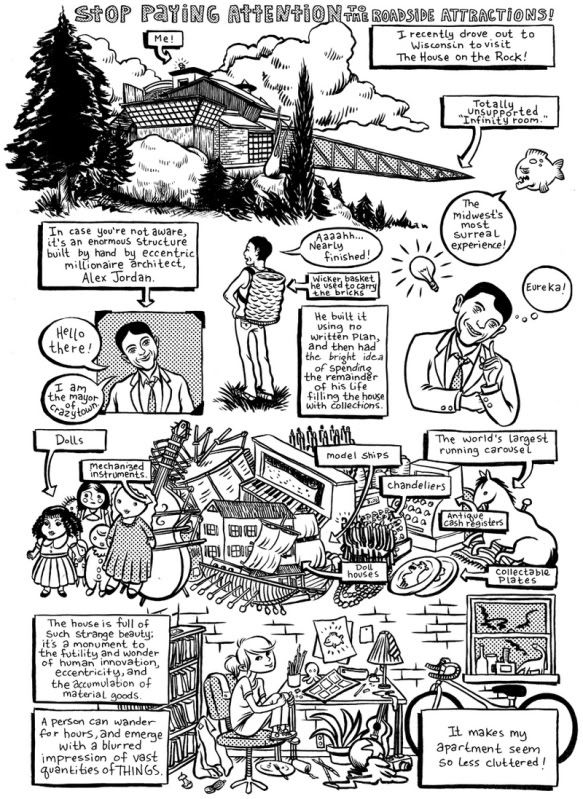 "Lucy has recently published her first book! French Milk is a drawn journal about living (and eating) in Paris with her mother. The book will be released by Touchstone Publishing (from Simon and Schuster) in August 2008. Don't forget to read it when it comes out this summer!"
Taken from Lucy Knisley's website !
I love journals of any kind, I love blogs and personal websites, its a glimpse into someones life. So a journal based on a trip around Paris sounds quite perfect ! I really feel I must get my hands on this book !
Gues what ! – Lucy's wondrous talents do not stop at comis, illustrations and journals ! No no ! Take a little look at her "Toons" where you will find a magical world of puppets, animations, music and her funny little video projects !
I also have my eye on her "Radiator Days" book ! ….So er, I guess its back to sifting through these job descriptions !
xx